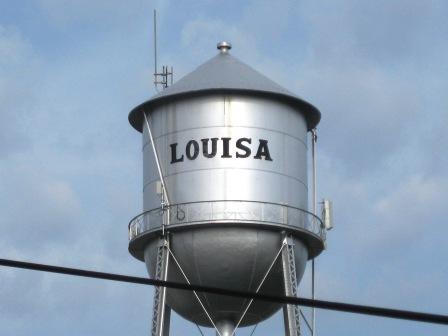 Let's take a look into the crystal ball and see what the upcoming year in real estate looks like!  Barring an outside influence like 9/11 or another earthquake,  I see the 2013 Louisa County real estate market continuing to improve with increased sales and values rising slightly.  With relatively low real estate taxes, a great location, and solid county infrastructure, Louisa County real estate provides value for buyers from Zion Crossroads, to Lake Anna, to Holly Grove.
When our market corrected, values and sales dropped with many potential buyers continuing to rent.  We're now seeing some of those renters becoming buyers.  With solid financing from USDA guaranteed Rural Development  and VA loans providing 100% financing to FHA loans with low down payment with fixed 30 years relatively low interest rates, we're seeing many mortgage payments less than the buyers current rent.  The risky option ARM and other creative financing (that helped cause our market correction, foreclosures and short sales) have either gone away or should be avoided.  With renters buying homes, the sellers can then purchase a replacement home creating positive ripples in our market.
Real Estate continues to be a function of location and Louisa County's location remains prime.  We'll continue to see more buyers coming out of the Richmond and Charlottesville to the county as they seek to escape the urban environment for a more appealing lifestyle.  Cutalong and Spring Creek golf communities provide recreation and amenities along with homes and home sites for retirees and those commuting to Richmond, Charlottesville and Northern Virginia/DC plus retirees.  With a variety of mini-farms, farms and large parcels of land with and without homes, buyers looking for an horse property, hunting/recreational land or an agricultural endeavor can find what they desire in Louisa County.  We've also got a variety of small, medium and large residential communities across the county providing affordable homes for a variety of needs.
Many buyers are willing to drive a little to save a lot and enjoy living in Louisa County.  Do I see property values and sales volume doubling in 2013, no.  Our market correction recovery will be a process and we have started the road to recovery and a new normal market.  We'll have some ups and down in the real estate market as we recover.  With the solid fixed low interest rate loans, available properties and increased demand for housing, we're working towards a more stable market with a balance between buyers and sellers. If Dominion moves forward with building the 3rd reactor at their North Anna Nuclear Power Station, the need additional need for housing (both rental and owner occupied for construction and operations employees) will help our local housing market to improve even more.
As a full time local Real Estate Consultant (RE/MAX Assured Properties, 943 Glenwood Station Lane-202, Charlottesville, VA 22901 434.220.7139) since before the turn of the Century, James Friend Dickerson enjoys discussing real estate markets on the local to global scale.  A graduate of Louisa County High School and Virginia Tech (Forestry/Environmental Conservation), James grew up in Central Virginia and lives in Western Louisa County.   Recognized for his real estate skills with induction locally into the Charlottesville Association of REALTORS Honor Society and nationally the RE/MAX  International Hall of Fame class of 2007, James also remains active in the community with church, Boy Scouts and Freemasonry.  Since Real Estate and Real Estate Finance has a  language of its own (just look at the names in this article ARM, FHA, USDA, etc.), James created  www.VirginiaHomesFarmsLand.com, an interactive real estate blog, for more information, to make your comments, and to your questions.
Share on Facebook