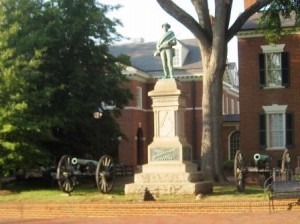 With this being Memorial Day weekend, please take time to solemnly remember those who made the ultimate sacrifice for the freedom's we daily enjoy.  If you see a someone who served or serves in our military, please thank them for their service!  It it's not raining, fly your American Flag.
This is also the weekend when we traditionally open pools and head to the lake.  I know some of my family will be having fun at Lake Anna this weekend.  If you're looking to buy a home with a pool, I know where a great home for sale can be found!
The Vietnam War Foundation and Museum will be open May 26, 27, and 28 from 10:00 AM to 4 PM at 6265 Spring Hill Road, Ruckersville, Virginia.  The museum features artifacts and educational displays related.  I've never been but have heard very positive comments from friends who have toured.  I plan to visit this weekend!
Get out and have a great weekend!  If you know of additional fun events this weekend, please post a comment & share info on the event!
Share on Facebook